Latest news
Firefighter 5K Race

RBVFC held their 5th Annual Firefighter 5K Run / Walk on Sunday August 18. A record 296 runners particpated along with a kids run held before the 5k. Thank You to All of our Sponsers who donated to our Event which will help fund the operations of the Fire Company.
Read More
---
New Rescue-Engine Mid-Point Inspection

Chief Chuck Snyder and Chief Engineer Don Mitchell went for a Mid-Point Inspection on the New Rescue-Engine at Pierce Mfg. in Wisconsin on August 12.
Read More
---
Fatal Accident south of Dewey Beach

A 4 vehicle accident on Saturday afternoon at approx. 12:15pm, August 10 at Coastal Highway and Key Box Rd. south of Dewey Beach resulted in 1 fatality and 2 injured who were transported to Beebe Medical Center in Lewes. Fire and EMS units from Rehoboth Beach responded to the scene along with Sussex County EMS. Busy Coastal Highway was shut down north bound for several hours while Delaware State Police investigated.
Read More
---
Training at Station 2

Probationary and Juniors along with some newer members had a training session at Station 2 on August 4 to go over some Basic SOG's on hose handling and hydrant hook ups. Great hands on session was appreciated by all who attended. Thanks to Membership Committee for there efforts. More to follow.
Read More
Become A Firefighter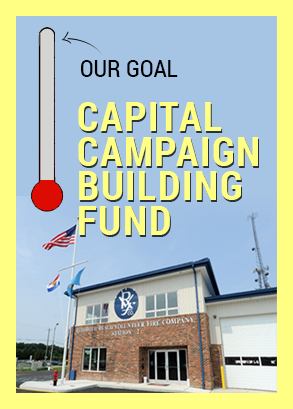 Photo of Day
Cherry Lane - Angola
Knox Box

The KNOX-BOX Rapid Entry System provides non-destructive emergency access to commercial and residential property.
Read More
Online Store
-
Fire & EMS Statistics
| | | |
| --- | --- | --- |
| | Fire | EMS |
| January | 40 | 255 |
| Feburary | 33 | 219 |
| March | 33 | 243 |
| April | 43 | 263 |
| May | 55 | 342 |
| June | 70 | 377 |
| July | 93 | 429 |
| August | 0 | 0 |
| September | 0 | 0 |
| October | 0 | 0 |
| November | 0 | 0 |
| December | 0 | 0 |
| | | |
| --- | --- | --- |
| | Fire | EMS |
| 2019 | 367 | 2128 |
| 2018 | 642 | 3488 |
| 2017 | 612 | 3433 |
| 2016 | 693 | 3454 |
Fire & EMS Statistics
YTD Incidents
| | Jan | Feb | Mar | Apr | May | Jun | Jul | Aug | Sep | Oct | Nov | Dec | Total |
| --- | --- | --- | --- | --- | --- | --- | --- | --- | --- | --- | --- | --- | --- |
| FIRE- | 40 | 33 | 33 | 43 | 55 | 70 | 93 | 0 | 0 | 0 | 0 | 0 | 367 |
| EMS- | 255 | 219 | 243 | 263 | 342 | 377 | 429 | 0 | 0 | 0 | 0 | 0 | 2128 |
Past Incidents
| | 2019 | 2018 | 2017 | 2016 | 2015 | 2014 | 2013 | 2012 |
| --- | --- | --- | --- | --- | --- | --- | --- | --- |
| Fire- | 367 | 642 | 612 | 693 | 711 | 610 | 528 | 610 |
| | 2019 | 2018 | 2017 | 2016 | 2015 | 2014 | 2013 | 2012 |
| --- | --- | --- | --- | --- | --- | --- | --- | --- |
| EMS- | 2128 | 3488 | 3433 | 3454 | 3042 | 2744 | 2157 | 2492 |