Latest news
Appreciation Lunch

Home owners from Sand Dune Lane off of East Lake Drive held a appreciation lunch for the RBVFC on Saturday May 18 to thank the company for their efforts at the fire on March 13, 2018.
Read More
---
Serious Accident Coastal Highway

RBVFC responded to a Fatal Accident on Coastal Highway at the entrance to Rehoboth on Friday Evening at approx. 2300 hrs. Units were on the scene for several hours while DSP investgated.
Read More
---
Training at Beebe Health Campus

RBVFC members held a training session at BB Health Campus on Rt. 24 with the Bariatric and Wound Care Unit. Fire Extingusher Usage was provided to the Nurse's and Dr's along with our Ladder Truck usage if their were an incident in the Unit. Thank you for having us.
Read More
---
Accident Coastal Highway & Shuttle Road

RBVFC responded to a 3 vehicle accident at Coastal Highway and Shuttle Road on Thursday May 9th at Approx. 1930hs. 2 patients were transported to BBMC after Extracation.
Read More
Become A Firefighter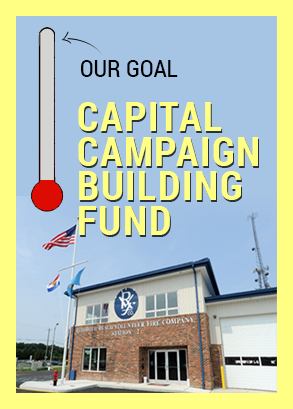 Photo of Day
Structure Fire-Angola
Knox Box

The KNOX-BOX Rapid Entry System provides non-destructive emergency access to commercial and residential property.
Read More
Online Store
-
Fire & EMS Statistics
| | | |
| --- | --- | --- |
| | Fire | EMS |
| January | 40 | 255 |
| Feburary | 33 | 219 |
| March | 33 | 243 |
| April | 0 | 263 |
| May | 0 | 0 |
| June | 0 | 0 |
| July | 0 | 0 |
| August | 0 | 0 |
| September | 0 | 0 |
| October | 0 | 0 |
| November | 0 | 0 |
| December | 0 | 0 |
| | | |
| --- | --- | --- |
| | Fire | EMS |
| 2019 | 106 | 980 |
| 2018 | 642 | 3488 |
| 2017 | 612 | 3433 |
| 2016 | 693 | 3454 |
Fire & EMS Statistics
YTD Incidents
| | Jan | Feb | Mar | Apr | May | Jun | Jul | Aug | Sep | Oct | Nov | Dec | Total |
| --- | --- | --- | --- | --- | --- | --- | --- | --- | --- | --- | --- | --- | --- |
| FIRE- | 40 | 33 | 33 | 0 | 0 | 0 | 0 | 0 | 0 | 0 | 0 | 0 | 106 |
| EMS- | 255 | 219 | 243 | 263 | 0 | 0 | 0 | 0 | 0 | 0 | 0 | 0 | 980 |
Past Incidents
| | 2019 | 2018 | 2017 | 2016 | 2015 | 2014 | 2013 | 2012 |
| --- | --- | --- | --- | --- | --- | --- | --- | --- |
| Fire- | 106 | 642 | 612 | 693 | 711 | 610 | 528 | 610 |
| | 2019 | 2018 | 2017 | 2016 | 2015 | 2014 | 2013 | 2012 |
| --- | --- | --- | --- | --- | --- | --- | --- | --- |
| EMS- | 980 | 3488 | 3433 | 3454 | 3042 | 2744 | 2157 | 2492 |