Latest news
Rope Review Training

RBVFC members practiced some basic rope training on January 15 at Station 2. Thanks for the great turnout.
Read More
---
Dumpster Fire Chipoltie-Seaside Outlets

A small fire in a dumpster brought RBVFC members out on Thursday, January 9th at 0630 hrs.
Read More
---
New Years Dewey Beach

RBVFC assisted the Dewey Business Partnership with lowering the "New Years SkimBoarder" to usher in 2020 on New Orleans Street New Years Eve.
Read More
---
Structure Fire-Olive Avenue

RBVFC responded to a Multi-Family Structure Fire at #1 Olive Avenue in Rehoboth Beach at approx. 0300 hrs. Arriving crews found smoke showing from the top floor with occupants evacuating the building. Firefighters with assistance from Lewes, Bethany Beach, Milton and Indian River brought the fire under control in about an hour. All units were released at aproox. 0500. No Injuries were reported. The Delaware State Fire Marshal is investigating.
Read More
Become A Firefighter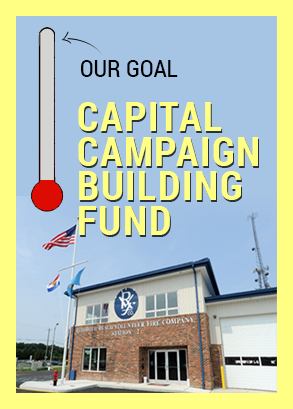 Photo of Day
Structure Fire-Angola
Knox Box

The KNOX-BOX Rapid Entry System provides non-destructive emergency access to commercial and residential property.
Read More
Online Store
-
Fire & EMS Statistics
| | | |
| --- | --- | --- |
| | Fire | EMS |
| January | 0 | 0 |
| February | 0 | 0 |
| March | 0 | 0 |
| April | 0 | 0 |
| May | 0 | 0 |
| June | 0 | 0 |
| July | 0 | 0 |
| August | 0 | 0 |
| September | 0 | 0 |
| October | 0 | 0 |
| November | 0 | 0 |
| December | 0 | 0 |
| | | |
| --- | --- | --- |
| | Fire | EMS |
| 2019 | 617 | 3652 |
| 2018 | 642 | 3488 |
| 2017 | 612 | 3433 |
| 2016 | 693 | 3454 |
Fire & EMS Statistics
YTD Incidents
| | Jan | Feb | Mar | Apr | May | Jun | Jul | Aug | Sep | Oct | Nov | Dec | Total |
| --- | --- | --- | --- | --- | --- | --- | --- | --- | --- | --- | --- | --- | --- |
| FIRE- | 0 | 0 | 0 | 0 | 0 | 0 | 0 | 0 | 0 | 0 | 0 | 0 | 0 |
| EMS- | 0 | 0 | 0 | 0 | 0 | 0 | 0 | 0 | 0 | 0 | 0 | 0 | 0 |
Past Incidents
| | 2019 | 2018 | 2017 | 2016 | 2015 | 2014 | 2013 | 2012 |
| --- | --- | --- | --- | --- | --- | --- | --- | --- |
| Fire- | 617 | 642 | 612 | 693 | 711 | 610 | 528 | 610 |
| | 2019 | 2018 | 2017 | 2016 | 2015 | 2014 | 2013 | 2012 |
| --- | --- | --- | --- | --- | --- | --- | --- | --- |
| EMS- | 3652 | 3488 | 3433 | 3454 | 3042 | 2744 | 2157 | 2492 |