Latest news
4th Annual RBVFC 5K

Congratulations and thank you to all the participants, sponsors, and members who made this event a success. A special call out to Ryan Peters, Joel DeMott, and Lauren Pratt who did the event while wearing gear and a SCBA. Last but not least Katelyn Ellingsworth who pushed her son in a stroller through the 5K.
Read More
---
Accident Coastal Highway

A two vehicle accident on Coastal Highway and Sea Air Avenue north of Rehoboth Beach, resulted in one person being transported to Beebe Medical Center in Lewes on Friday August 10th at approx. 2pm. Crews from Rehoboth Beach Fire & EMS along with Sussex County Paramedics responded to the scene. Delaware State Police are investigating. Special to the News Journal / CHUCK SNYDER
Read More
---
Storm Damage near Dewey Beach

RBVFC responded to a reported wires down and found that Straight line winds from a Severe Thunderstorm on Friday July 27th, blew down trees and a power pole on Dutch Road, along with roof damage to a home on Salisbury Street in Seabreeze, a development north of Dewey Beach west of Coastal Highway at approx. 2pm. Fire Chief Chuck Snyder called Sussex County Emergency Management to come look at the damage which also had debris spread over several streets. Delmarva Power is on the scene restoring power to the area.
Read More
---
Hotel Dewey, Gas Leak
Become A Firefighter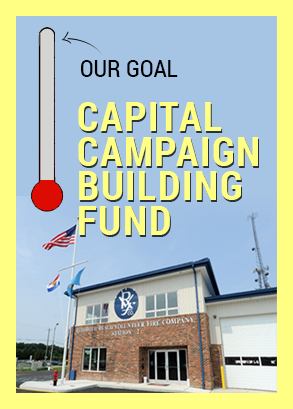 Photo of Day
House Fire Dewey Beach - Dodd Ave.
Knox Box

The KNOX-BOX Rapid Entry System provides non-destructive emergency access to commercial and residential property.
Read More
Online Store
-
Fire & EMS Statistics
| | | |
| --- | --- | --- |
| | Fire | EMS |
| January | 74 | 247 |
| Feburary | 32 | 248 |
| March | 30 | 220 |
| April | 49 | 243 |
| May | 62 | 308 |
| June | 55 | 336 |
| July | 76 | 427 |
| August | 0 | 0 |
| September | 0 | 0 |
| October | 0 | 0 |
| November | 0 | 0 |
| December | 0 | 0 |
| | | |
| --- | --- | --- |
| | Fire | EMS |
| 2018 | 378 | 2029 |
| 2017 | 612 | 3433 |
| 2016 | 693 | 3454 |
| 2015 | 711 | 3042 |
Fire & EMS Statistics
YTD Incidents
| | Jan | Feb | Mar | Apr | May | Jun | Jul | Aug | Sep | Oct | Nov | Dec | Total |
| --- | --- | --- | --- | --- | --- | --- | --- | --- | --- | --- | --- | --- | --- |
| FIRE- | 74 | 32 | 30 | 49 | 62 | 55 | 76 | 0 | 0 | 0 | 0 | 0 | 378 |
| EMS- | 247 | 248 | 220 | 243 | 308 | 336 | 427 | 0 | 0 | 0 | 0 | 0 | 2029 |
Past Incidents
| | 2018 | 2017 | 2016 | 2015 | 2014 | 2013 | 2012 |
| --- | --- | --- | --- | --- | --- | --- | --- |
| Fire- | 378 | 612 | 693 | 711 | 610 | 528 | 610 |
| | 2018 | 2017 | 2016 | 2015 | 2014 | 2013 | 2012 |
| --- | --- | --- | --- | --- | --- | --- | --- |
| EMS- | 2029 | 3433 | 3454 | 3042 | 2744 | 2157 | 2492 |