Latest news
Tropical Storm Isaias goes through Rehoboth Beach Area.

The Sun rose then, Tropical Storm Isaias went through the Rehoboth Area on Tuesday August 4th. RBVFC responded to 28 call for assistance over a 3 hour period. One person was removed fro their home due to a tree falling on it. No injuries were reported at any of the incidents.
Read More
---
Full-Time Employment Opportunity

The Rehoboth Beach Volunteer Fire Company is currently accepting resumes for an open full-time EMT/Firefighter position. If you are interested, please email your resume and supporting documents to [email protected]
Read More
---
Duty Crew Training

Tonight's Duty Crew picked up skills using the 'Spreaders' while playing some rounds of Jenga. The end result is increased dexterity and confidence using the extrication tools all while having some fun and competition.
Read More
---
Vehicle Accident Coastal Highway, Key Box Rd.

A Two Vehicle Accident at Key Box Rd. south of Dewey Beach sent 5 people to the Hospital on Saturday July 18th. RBVFC members worked the scene as 2 Ambs. from Bethany Beach assisted.
Read More
Become A Firefighter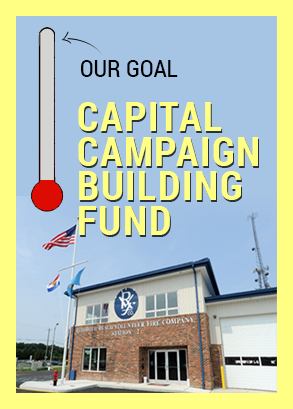 Photo of Day
Chicken plunge - Grenoble St
Knox Box

The KNOX-BOX Rapid Entry System provides non-destructive emergency access to commercial and residential property.
Read More
Online Store
-
Fire & EMS Statistics
| | | |
| --- | --- | --- |
| | Fire | EMS |
| January | 28 | 266 |
| Feburary | 30 | 206 |
| March | 43 | 205 |
| April | 43 | 203 |
| May | 43 | 222 |
| June | 69 | 335 |
| July | 0 | 359 |
| August | 0 | 0 |
| September | 0 | 0 |
| October | 0 | 0 |
| November | 0 | 0 |
| December | 0 | 0 |
| | | |
| --- | --- | --- |
| | Fire | EMS |
| 2020 | 256 | 1796 |
| 2019 | 617 | 3652 |
| 2018 | 642 | 3488 |
| 2017 | 612 | 3433 |